Dear Backers,
We hope you had a great holiday season! The Lucis team has been very busy between the holidays. We finalized the smallest details and went into production. We are on schedule and expect to deliver your Lucis Lamp on time!
Besides that we have some great news! We increased the initial production volume which means all Lucis lamps that are ordered until January 15th  will be delivered next month!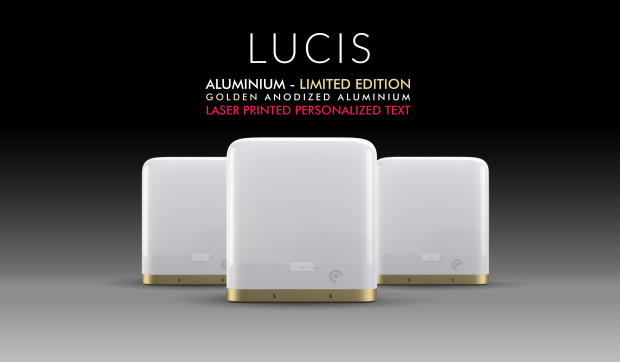 Together we have unlocked the last stretch goal! Since we have reached this 40k we will also produce the fully golden anodized aluminium Lucis Lamp. This unique edition also gives you the opportunity to get your personalized text engraved on the bottom of your Lucis lamp! There is a limited amount available so make sure you get yours today!