Dear backers,
It's time for another update!
First of all, the second batch of Lucis lamps is ready and all orders (up to order 632) will be transported this Monday!

Furthermore, we haven't been sitting still: we have designed a new type of finish and we have developed some very cool new accessories!
We are more than happy to introduce our new perk to you: the Lucis copper anodized finish, which is now available on our Indiegogo page!
Also, next month we will launch our newly developed accessories, which, for instance, enable you to hang Lucis in your room, on a tree in your garden outside, or any other place! Furthermore we have developed covers to make your own creative Lucis.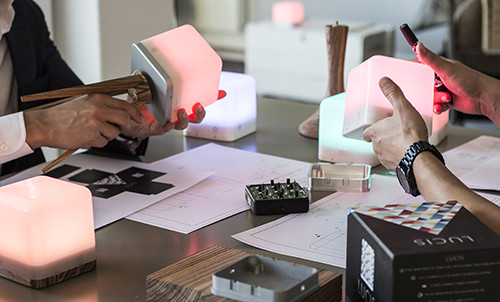 Lucis is still available on Indiegogo. Order now and get a 30% discount!
Cheers
LUCIS TEAM
(Share your Lucis experience on social media! #lucislamp @lucislamp you can find us on Facebook, Instagram & Twitter.)